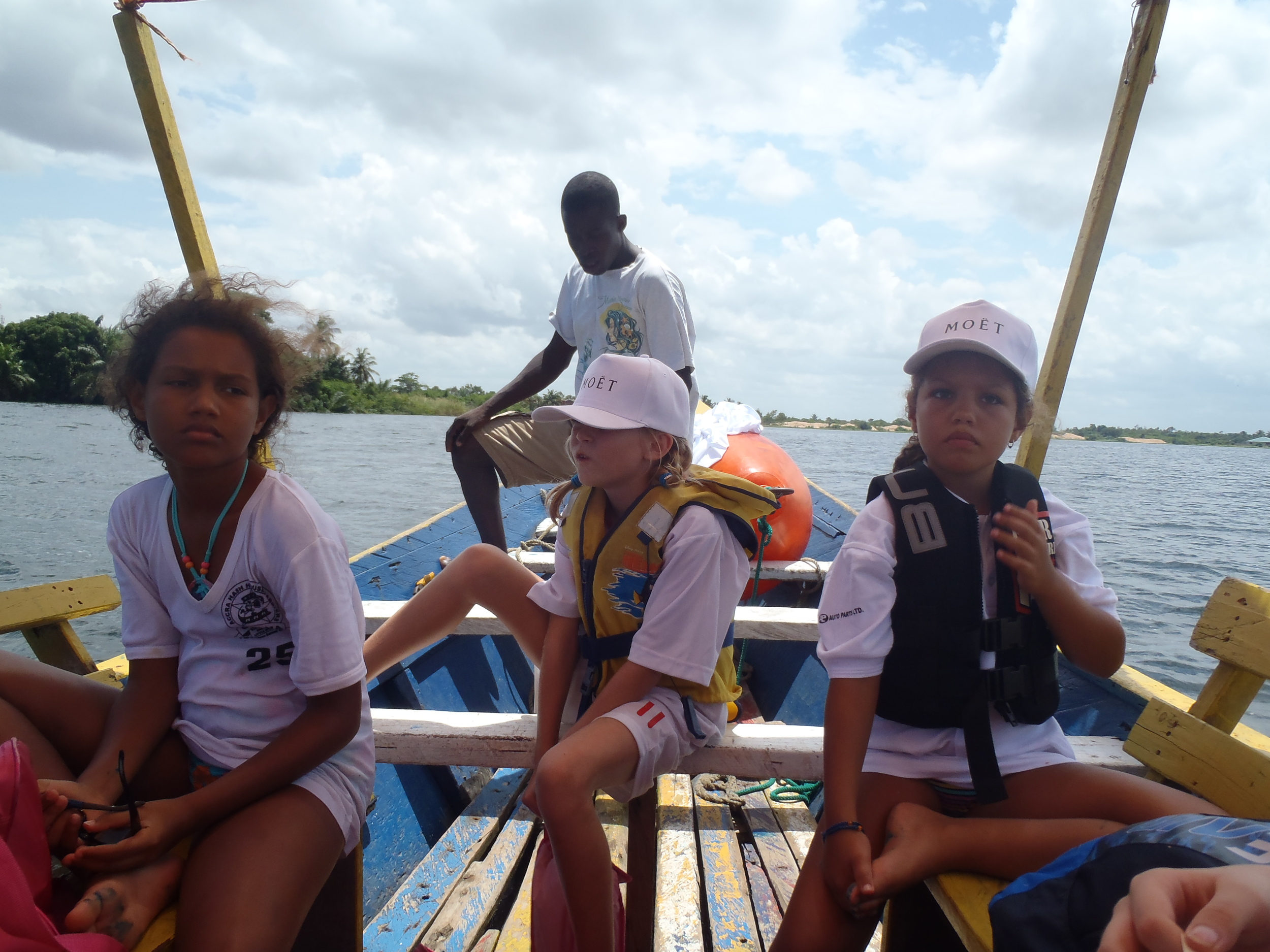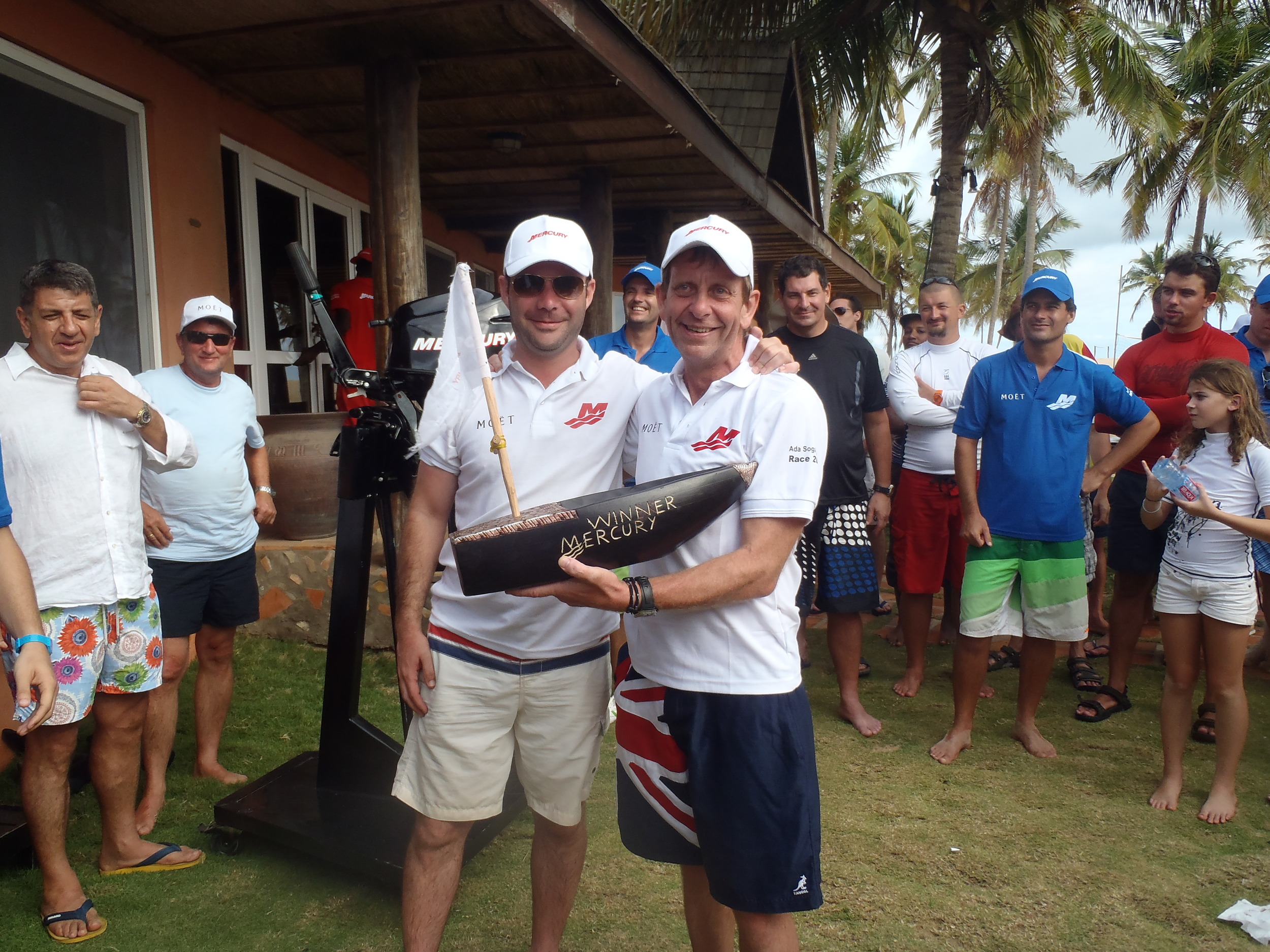 A slice of paradise far from the madding crowd... But not too far – only 100 km east of Accra on the Volta estuary, an easy 90-minute drive on an excellent road. The club is on the river, but within spitting distance of the sea. A perfect getaway destination from the anxieties of the city.
The club was formed in the early 1960's and was originally called the Accra Tema Yacht Club. Over the years the club has evolved through the efforts of many past members. More recently it was renamed the Ghana Sailing Club as the club is not in Accra or Tema! Hopefully new members will now be able to find us. Today we sail in the Volta estuary from Ada Foah with access to the sea.
The club is housed in a plot sitting on the bank of the estuary. There is an open sided club building incorporating a bar. There is a kitchen annexed to the main building providing basic cooking facilities, however most members cook their meals on one of the two barbeques situated by the kitchen. There are four bedrooms on site, two are air conditioned and two are fitted with fans. These rooms are available for members to stay in and are usually occupied over weekends. There is nothing better than watching the sun set over the river, peace and tranquility allowing you to unwind after a week of work in Accra.
There is a club manager, Isaac, who is looks after the club, ably assisted by a small team who look after the boats, man the rescue boat and generally keep good order.
Boats are nearly all privately owned. They are mostly catamarans--some are smaller mono hulls; those interested in yachting should read the section under Sailing Info. The club tries to maintain a few boats for hire but this has proved difficult. Our club owned Laser fleet is being worked on; at least one Laser is operational as of the end of 2012, with the intention of keeping more boats for hire on the water come 2013. Watch this space.
The club operates on behalf of the members. A committee is elected every year and is responsible for setting and implementing the club direction. Membership has been constant over the last few years at around 60 families. The club has a realistic maximum membership capacity of 75 families. Details of membership are laid out in the Membership section of this site. You can also contact the committee via the Contact page or come to Ada and fill in a membership form there.
The busiest day at the club is Sunday. The first Sunday of the month is the race day, but members are always present every weekend but particularly on Sundays; this is the day you are most likely to find people preparing to sail/race/have fun! If enough people turn up and are in the right mood, we have fun races 'on demand'. You'll be welcome to visit, look around and decide if you would like to join!
As this type of sailing is not a traditional sport in Ghana, we particularly encourage Ghanaians to give it a try. Our friendly members will talk to you about sailing, and explain to you the procedure either for acquiring a boat or for becoming a regular crew member for someone else that owns a boat. We can also let you know your options for learning how to sail as a beginner. If you'd prefer to be a social member to use our inexpensive chalets, beach, and barbecue, we can explain that, too.
Come and see what we get up to in Ada! It is likely a boat captain will be happy to carry an extra passenger just for fun. We explore the mangrove channels sail around the many islands or search for wildlife. Most of us have extra life jackets, including smaller ones for kids, but by all means bring your own if you have them. It will be our pleasure to take you for a free ride in a sailboat around the estuary of the most scenic river in Ghana!
Every weekend, lunch time starts with a barbecue, so please bring meats and/or fish for the grill and an accompanying salad of some kind if you'd like to join us for that. Usually we hold the barbecue at the club, while occasionally we send the grill and a cooler of drinks over in the motorboat to a scenic peninsula near the mouth of the Volta River or to a friendly village nearby.
Do plan to leave Accra around 8AM on Sunday to arrive at the club by about 9:30. See our handy directions if you need a map. If you should arrive late and find everyone's departed, just look for Isaac, the club manager, and he'll arrange to help you find us.
There's no need to call ahead, but if you do have questions, then why not visit our handy "Contact" page where you'll find a list of staff and telephone numbers.
If you're already a member of the club, why not print out this page and pass copies to your friends?
Brisk breezes!
Amenities sponsored by Club. Club Beer, crisp and refreshing.